Let's start with the details:
Track 1
| | |
| --- | --- |
| Title | Howlin' to Moan |
| Written by | Jack Yoder |
| Release Date | 12/30/2020 |
| Jack Yoder | Guitars & Vocals |
| Vito Lella | Drums |
| Rusty Byrd | Bass |
| Recorded, Mixed & Mastered | Georgetown Sound (2015-2020) |
Track 2
| | |
| --- | --- |
| Title | Six More Miles (to the Graveyard) |
| Written by | Hank Williams Sr. |
| Covered by | Jack Yoder (feat. The Ramblin' Shakes) |
| Release Date | 12/30/2020 |
| Jack Yoder | Guitars, Vocals, Harmonica & Lapsteel |
| Vito Lella | Drums |
| Rusty Byrd | Bass |
| Recorded, Mixed & Mastered | Georgetown Sound (2015-2020) |
Track 3
| | |
| --- | --- |
| Title | Pain |
| Written by | Jack Yoder* |
| Release Date | 12/30/2020 |
| Jack Yoder | Guitars, Vocals & Bass |
| Vito Lella | Drums |
| Recorded, Mixed & Mastered | Georgetown Sound (2015-2020) |
*part of the music is a derivative of music written by members of Curious Jeorge. They should contact me through this site.
Oddities is anything but a one-off project. The musical precedent for all three songs on Oddities go back to a band I was in during the late 90's. A band called Millwood. But the sound is something I've been cranking out through car stereos and guitar amps since long before that band. 
I always look kindly on those days in Millwood, the same way you look back on your childhood and say, "Man! I got away with a lot of stupid shit!" Millwood was "formed" during the late 90's in San Francisco and was a barely functional excuse for a band with only two core players. The drummer and myself. The rest of the players were a rotating cast. They were great players but the two people at the wheel couldn't drive for shit. 
We practiced, wrote and recorded, but couldn't keep it together long enough to go play an actual gig. To go from a couple of highly functional bands to that time-consuming "garage" band was hard to justify and had a big part of me eventually putting together a solo show. That we called the Millwood album, "Butt up, Face Down" couldn't have been more perfect.  Our brains and their output may have been heavily addled, but the music was damn good. It bore repeating. And it didn't seem fitting for it to die at the corner of Haight and Gough st. 
In 2015 I started recording new versions of some of those songs in my new studio up in Georgetown. My good friend, Vito Lella (from Jack Yoder and the 2 Piece Suit) put down the drum tracks. Rusty Byrd from Ol' Hickory played Bass.  
I cut all the rest of the tracks as the desire struck. Six More Miles was the first to be finished and was originally released as a single in 2016.  
As I was working on Wagonload I entertained the idea of adding one or more of these tracks, but in the end it didn't make sense. Still, I loved the vibe of these songs and really wanted to release them in some way.   
Howlin' to Moan was originally written as a Blues song in the Piedmont tradition of Blind Willie McTell with a driving, almost droning, low-note rhythm. In Millwood that met up with an Iggy and the Stooges kind of mentality and became what you hear on Oddities. I wrote it shortly after having moved to San Francisco and as songwriting goes, was the beginning of a highly productive year and a half. 
That song has been reinvented several times over the years. Notably, there'll be another version on the re-release of my 2012 album with the 2 Piece Suit.  That should be ready by spring of 2021. I love having several different versions of the same song out there. If I feel there's a unique way to approach something, then I have no qualms with putting it out.  
Six More Miles (To The Graveyard) was written by Hank Williams Sr. It's a song that never made it into my solo acoustic set. For no particular reason other than It just never sounded right to me the way i played it acoustic. But in the context of a band? I love the sound of it. Then it sounds like a steam engine at its finest.  
I tacked on the intro to it after the fact. After it was initially recorded.  Basically, because I felt like it. Looking back through old recordings I found that thought time and again. "Hey, this thing really needs an intro. I'm gonna add an intro!" I haven't regretted any of them yet. 
Pain began as a leftover from a long ago band. Back in the early to mid 90's I was in a band with several different names, Curious Jeorge, Shift and, eventually, Velvet Jones. It wasn't a very good band, but it had its moments. Many of those songs started as good riff-rock, only to get deflated by overall bad songwriting. But a good idea is a good idea. I don't know who came up with the riff for what eventually became Pain, but I could never let it go. It's shown up in several projects and has been reworked many times. The version on Oddities is the one Vito Lella and I arranged in the 2 Piece Suit.  
The lyrics were inspired by one REALLY annoying person. In San Francisco I had a studio apartment that was mostly a recording studio. It was a pretty communal building, as in, most of the time our doors were open and people just streamed into your apartment, drank your booze and left as the day ebbed and flowed. It was a Live/Work loft space and practically all the residents were creatives. That communal nature worked to inspire a lot of art, music and late night conversations. That was until one particularly annoying girl moved in down the hall. The root of the problem was that she was, well, smokin' hot. So you kinda wanted her around, but in small doses. In the end, her annoyances became too much. The doors shut and we all resorted to secret door knocks.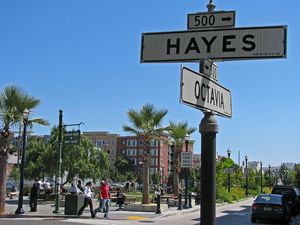 ... 
I never want to be one-dimensional when it comes to music. And fortunately, I never have been. In life, as in music, I'm given to wild tangents and distractions. My last album, Wagonload,  starts squarely in the Americana genre (which is a catch-all genre to begin with) and ends in the Blues.  
So why wouldn't I follow that with an EP that's, well, Cowpunk?  
My answer is a simple question. Why the hell not? 
I guess there's a lot of reasons for it. I really wanted these versions of those songs to see the light of day. But they didn't fit on Wagonload or on my next album.   
I still believe in the concept of creating a cohesive album. It's clearly a dying concept, but I really don't care. For me, to have put any of the tracks from Oddities on to Wagonload would have been too wild of a mood swing. Of course, now they live together on playlists, but that's where we live too. I'll bet your Thumbprint Radio is as manic as mine.  
Oddities has always been there. I entered the Redneck Underground in the mid to late 90's and I'm still there. And although there's really only one true Cowpunk song on the EP (the cover of Hank Williams Six More Miles to the Graveyard), Howlin' to Moan and Pain live as comfortable bookends to it.